Award-Winning Speaker, Coach, Consultant - Tallahassee Leadership Academy - Leadership Training


The Tallahassee Leadership Academy for professionals is a full year (12 progam months) of leadership curriculum, mentoring, coaching, assessments, and evaluation. Class size is limited to 6 participants for a group coaching environment. Join the Leadership Academy! Apply today for 2023.
Gabrielle Consulting is a partner with John C. Maxwell to provide leadership training, speaking, and coaching.
Dr. Gabrielle K. Gabrielli was honored to be named 2014 Parks & Crump Community Champion Business of the Year. Gabrielle Consulting also was named Sole Proprietor of the Year 2013 by the Tallahassee Chamber of Commerce at the Annual Chamber Awards. We are a proud member of the Chamber and offer many discounts on classes and services to fellow members.
Gabrielle Consulting inspires leadership in others and teaches people to improve motivation, performance, and learning. Our specialties include instructional systems design, evaluation, human performance technology, motivation, digital marketing, and technology-mediated learning. Gabrielle Consulting promotes leadership and stewardship.
We are a State of Florida Certified Minority Business Enterprise (MBE) based in Tallahassee, Florida.
Speaker, Coach, Trainer, Facilitator
Dr. Gabrielle K. Gabrielli is an award-winning author and consultant who is also a leadership guru John C. Maxwell certified coach, speaker, and trainer. She enjoys helping people and organizations clarify and achieve their goals through strategic planning, goal setting, and other methods. LEADERSHIP is a specialty! Gabrielle Consulting, Inc. offers customized solutions for your technology- mediated learning, evaluation, digital marketing, training, and human performance improvement needs. We value your business and pride ourselves on quality solutions with unsurpassed service and attention to detail. We are also Plugged in Leadership and to support our service mission, work extensively with veterans, animals, and people with disabilities through our 501(c)(3) nonprofit organization, Life Worth Leading! Our headquarters are located in Tallahassee, Florida, but we often travel nationally and internationally.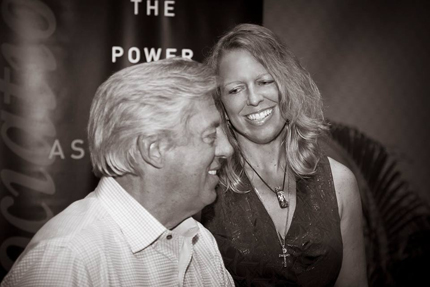 Gabrielle and her mentor, leadership guru John Maxwell
Gabrielle Consulting Featured Clients

SGMP Florida Capital


Falls Melody


Conventions Plus, Inc.


Chuck Cook & Associates